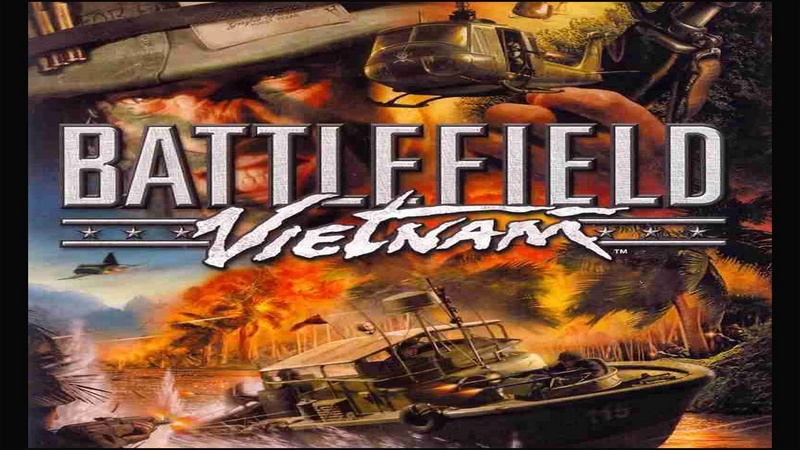 Overview
:
#Battlefield
Vietnam is first person
#shooter
video game developed by EA Digital Illusions CE and publish by Electronic Arts. They had some very high expectations after their previous groundbreaking release "Battlefield 1942". This is one of the battlefield series game and the game release on 14 march 2004 for Microsoft Windows. Battlefield Vietnam features the United States, with Marines, Army and the Navy, South Vietnam with Army of the Republic of Vietnam and North Vietnam with the Viet Cong. In game, you'll be very impressed with the graphics.
You will also like maps in the game. Battlefield Vietnam are based on real battles that happened during the war, taking place in both North and South Vietnam. The game it also features two multiplayer game modes
Developer
:

EA Digital Illusions CE
Version
: Full Version Games
OS
: Windows
TAGS
:
#Battlefield
.
#shooter
Language
: english
Installation
:
Spoiler:

1- Extract the file using Winrar
2- Open "Battlefield Vietnam" >> "Game" folder.
3- Then double click on "BfVietnam" icon to play the game.

Changelog
:
all weapons in the listen below:
Spoiler:



Assault Kit
Machine Guns – Type-53 · RPD
Assault Rifles – AK-47 · AKMS · CAR-15 · M16
Equipment – Grenade · XM148 · Medkit
Shotguns – Mossberg 500




Engineer Kit
Battle Rifles – M14
Submachine guns – MAT-49
Equipment – Wrench · M1 Mortar · Claymore · C4 Explosive · Welding Torch · Type 63 Mortar ·
Shovel · Booby Trap · Pungi Sticks




Heavy Assault Kit
Battle Rifles – M14 · Type-56
Machine Guns – M60
Launchers · L.A.W. · M79 · RPG-2 · RPG-7V · SA-7
Equipment – Grenade · TNT




Scout Kit
Sniper Rifles – M16 Sniper · M21 · M40 · SVD · M91/30
Battle Rifles – Type-56
Equipment – Smoke Grenade · Caltrops · Bouncing Betty · Time Bomb




Cut From Kit
Equipment – Wirecutters · Flaregun · Commando Knife

Create an account or log in to leave a reply
You need to be a member in order to leave a reply.
Log in
Already have an account? No problem, log in here.
Log in
---
Permissions in this forum:
You
cannot
reply to topics in this forum